McClane 18W ONE MORE LEFT!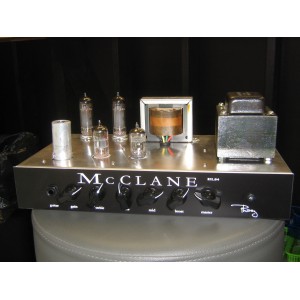 Display all pictures
READY TO GO! Black Faceplate.  Phaez McClane.  As in John McClane, our wonderful protagonist from Die Hard.  That is chassis only, without head cab or tubes.
3 x 12AX7 and a pair of EL84's, you supply 'em.
4, 8, 16 ohm speaker connections.  No loop.
email me at phaezamp@gmail.com